*Generosity.com is free to non-profits.  Please delete the 'suggested gift' when donating so that all money goes to the school*
Will you help me Build Men?
"This is my beloved son with whom I am well pleased," says Matthew 3:17.  But I was standing in the middle of a field doing farm work with 15 teenage orphan boys outside a small village in rural Uganda.  Their parents had died.  Oftentimes other extended family members who were taking care of them had died.  They had dropped out of school. I wondered to myself –
Who would tell them that they are loved?  
Who would tell them that someone is well pleased with them?  
Who would let them know that God loves them?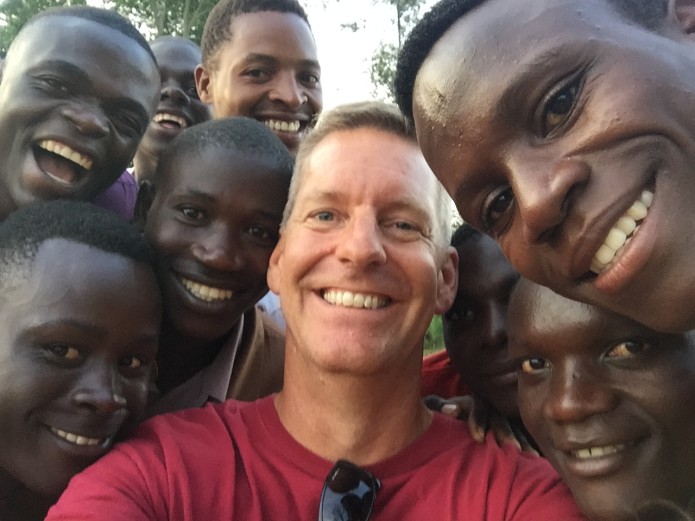 Eight years ago I traveled to Uganda to work with Bringing Hope to the Family, an orphanage in the small village of Kaihura. I didn't go with any particular purpose in mind but the image of those teenage orphans stuck with me after I returned home.
"For we must remember that above all else, boyhood is the time of affirmation, the time when a boy comes to learn and learn deeply that he is the beloved son," explains Christian author John Eldredge.  Eldredge explains that "masculinity is bestowed.  A boy learns who he is and what he's got from a man or the company of men.  He cannot learn it any other place.  He cannot learn it from other boys and he cannot learn it from the world of women."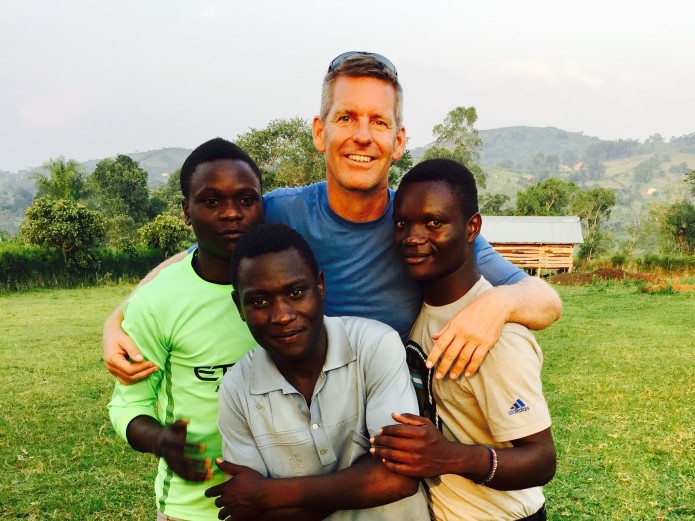 "Without this bedrock of affirmation, this core of assurance, a man will move unsteadily through the rest of his life, trying to prove his worth and earn belovedness through performance or achievement, through sex, or in a thousand other ways.  Quite often he doesn't know this is his search.  He simply finds himself uncertain in some core place inside, by fears and the opinions of others, yearning for someone to notice him."
I decided after my first visit to focus on working with these boys with the idea of Building Men.  I have been back to the farm at the orphanage every year for the last eight years.
And I can't wait for next year.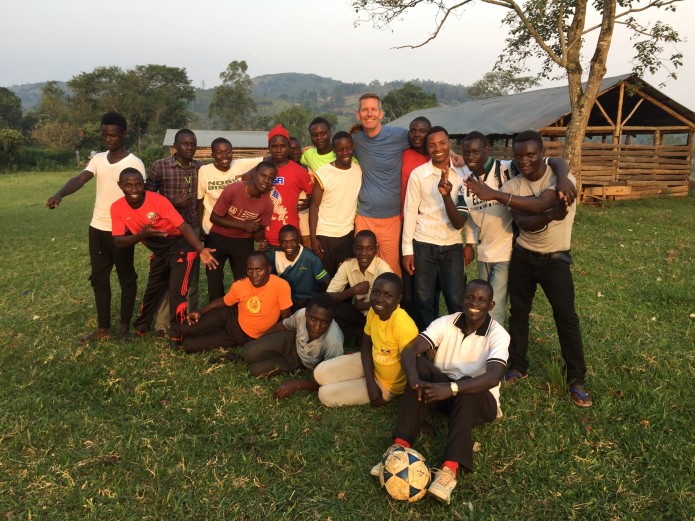 Among its many programs Bringing Hope to the Family runs the New Hope Vocational School on a farm outside a small village.  Originally there were 15 boys who learned carpentry and agriculture and lived in one small shack.  Through the support of many of you the school has grown by leaps and bounds over the last eight years.  Eight years ago I sat under a tree talking with fifteen teenage orphan boys.
This year New Hope has 63 girls and 20 boys learning brick laying, agriculture, carpentry, craft making, sewing, hair dressing and more.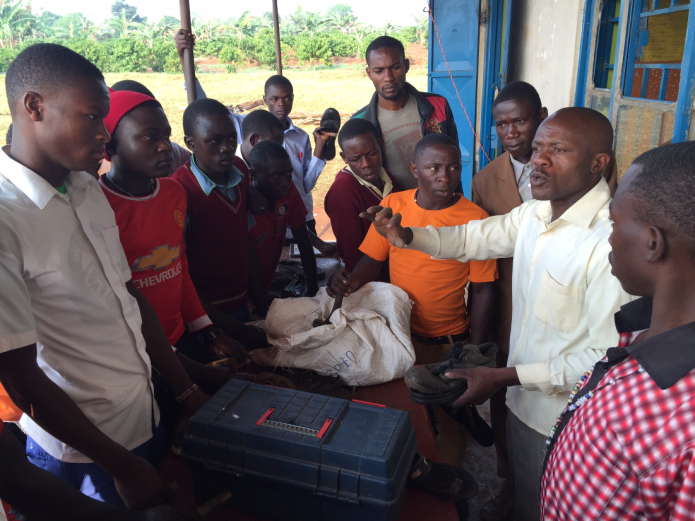 Every year our two-week program has grown as well.  Working with Ugandan leaders we have brought in speakers who talk to the kids about success, business skills, time management, responsibility, faith and the story of their own lives.  We bring in teachers who share their skills—shoe repair, cooking, craftsmaking and farming among others.  And every year alumni come back to join our two-week program and learn new skills.
This year we reached about 100 young adults.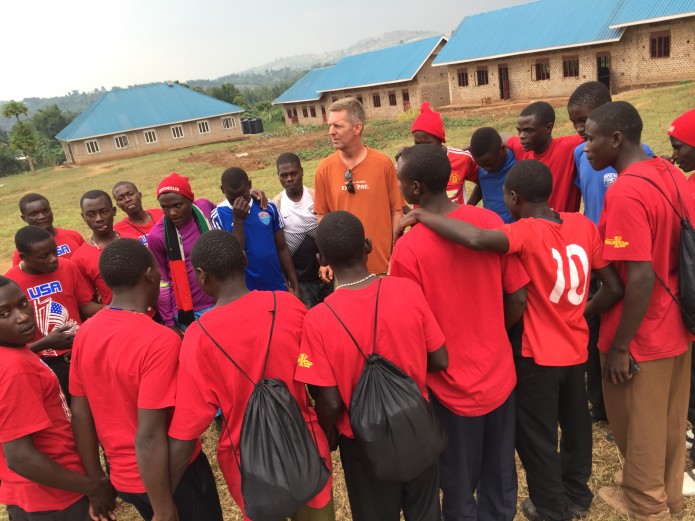 We have taken field trips to visit technical schools and large commercial farms.  We have gone on safari where we can hang out together and talk more about what makes a great man.  This summer we met Uganda's farmer of the year and toured his coffee and banana plantation.  He told us the story of how his father had been murdered in front of him when he was only 12 but how he had worked hard to amass over 4,000 acres and build a successful business empire.  He was an inspiration.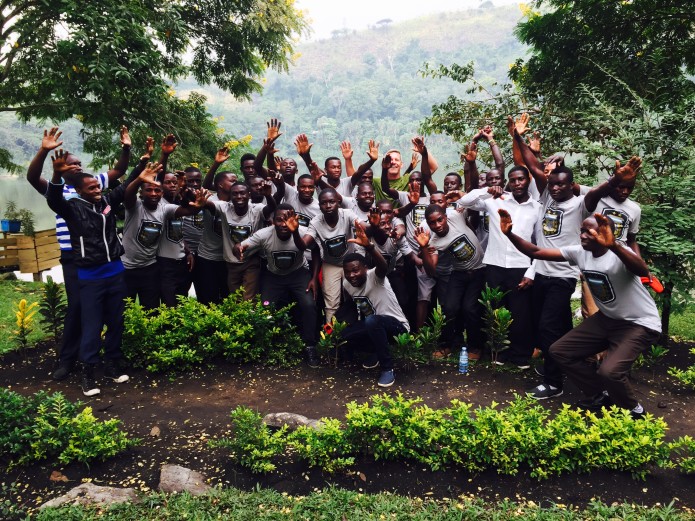 The boys and I talk about becoming great men.  We share our big dreams.  We address fear and the feeling of not being good enough.  My challenge is to see how much trust and openness I can build in two short weeks.
But for all of the great trips we take and the new skills we learn, one idea stays at the forefront—to let these boys know that they are loved.  To let them know that they are the beloved son.  I can feel the emotion course through them when I tell them how proud I am of them.  Many boys from years past come back to see me and they want to show me what they have accomplished.  They are looking for someone to notice.  I remember the first boy I greeted when I arrived last year.  I walked up, called him by his name and gave him a hug.  He stopped and said, "You remember my name?"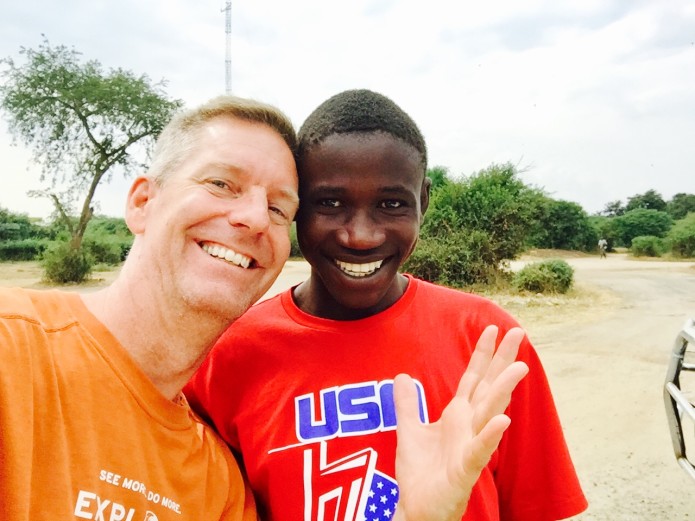 I am always motivated by Joshua 1:9:  "Have I not commanded you?  Be strong and courageous.  Do not be afraid; do not be discouraged, for the Lord your God will be with you wherever you go."
I hope that I inspire the boys to be great men.  I know that they inspire me.  I also know that they fill my life with purpose and fill my heart with love.  When I am working with the boys I feel like I am living for a greater cause and that I am that much closer to God.
All these kids need to be fed.  And they need to be housed.  And they need teachers and school supplies and tools.  I am partnering with Legacy World Missions to ensure that all donations go directly to the orphans at Bringing Hope to the Family Orphanage and the New Hope Vocational School. Please help me support the kids at the orphanage today by donating on generosity.com!